FN SCAR®-H Mk2
Assault rifle (7.62x51mm NATO cal)
For those who get closest to the enemy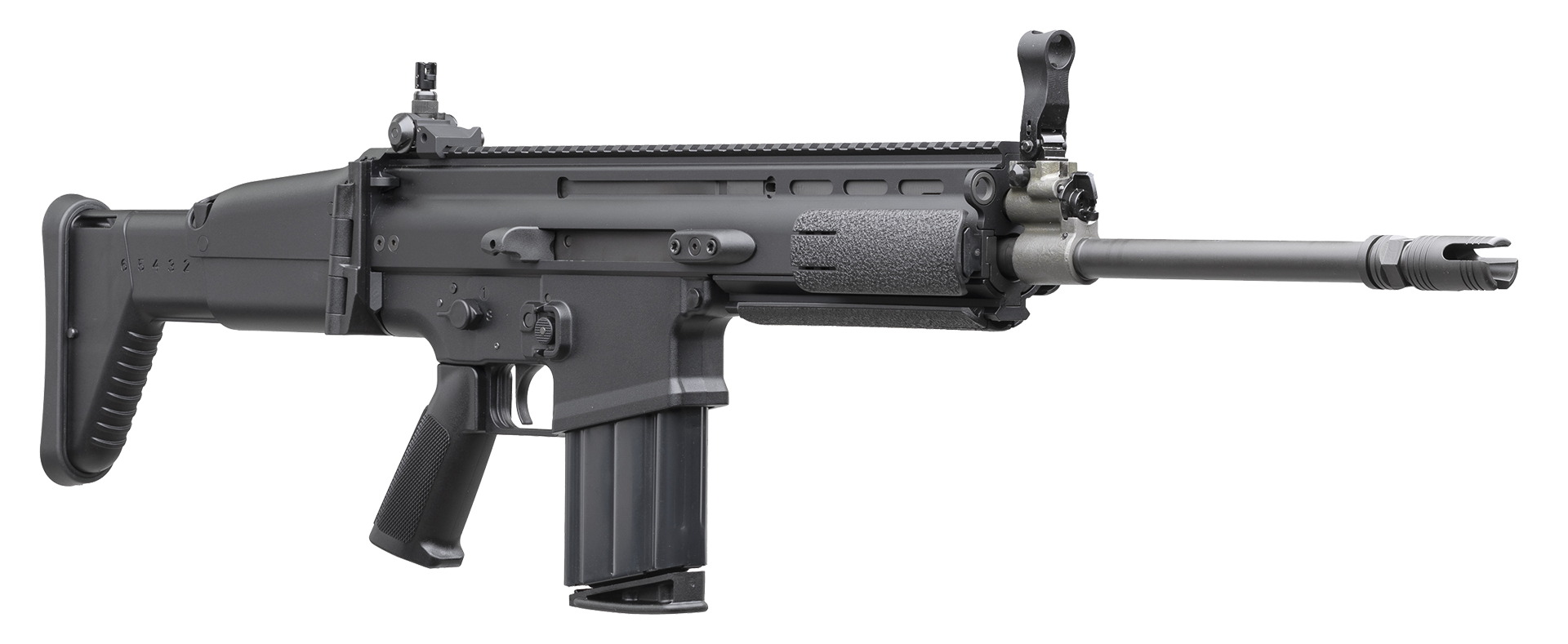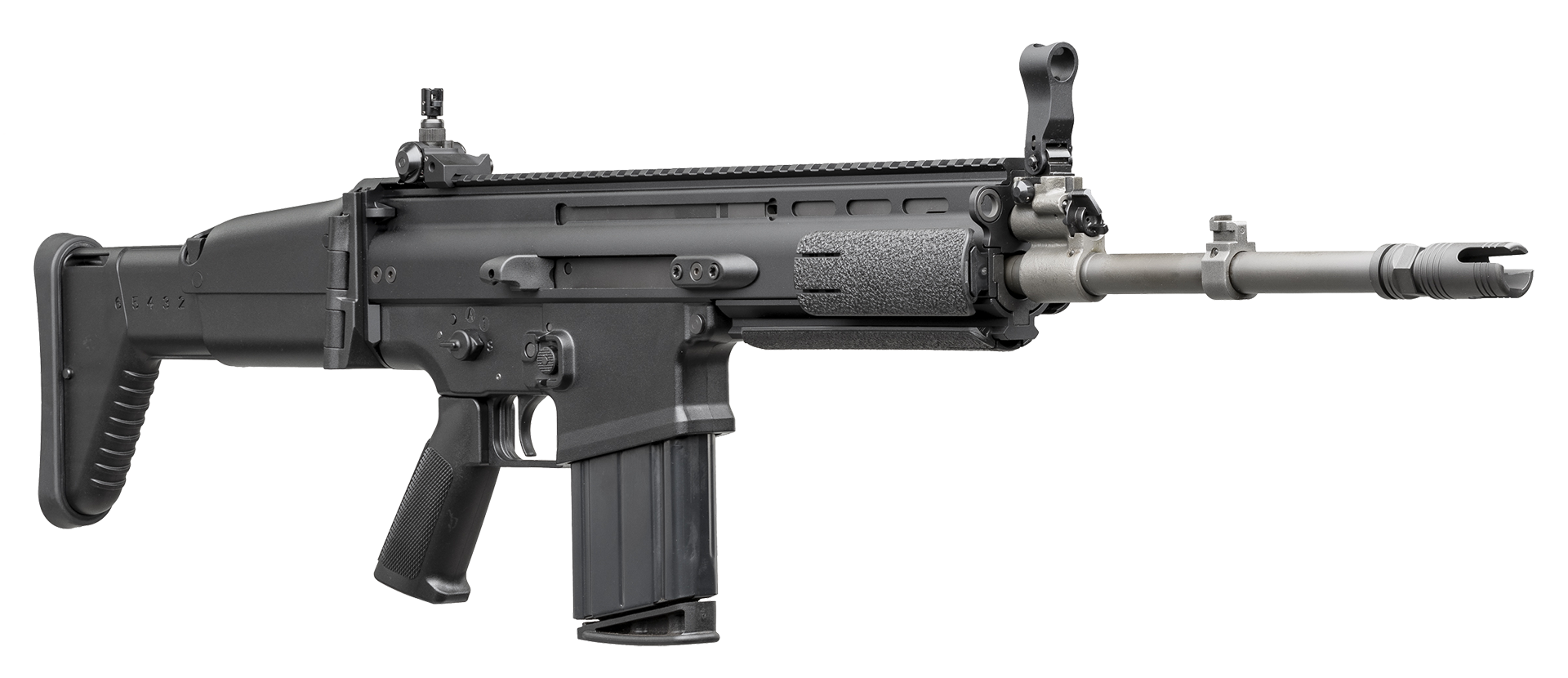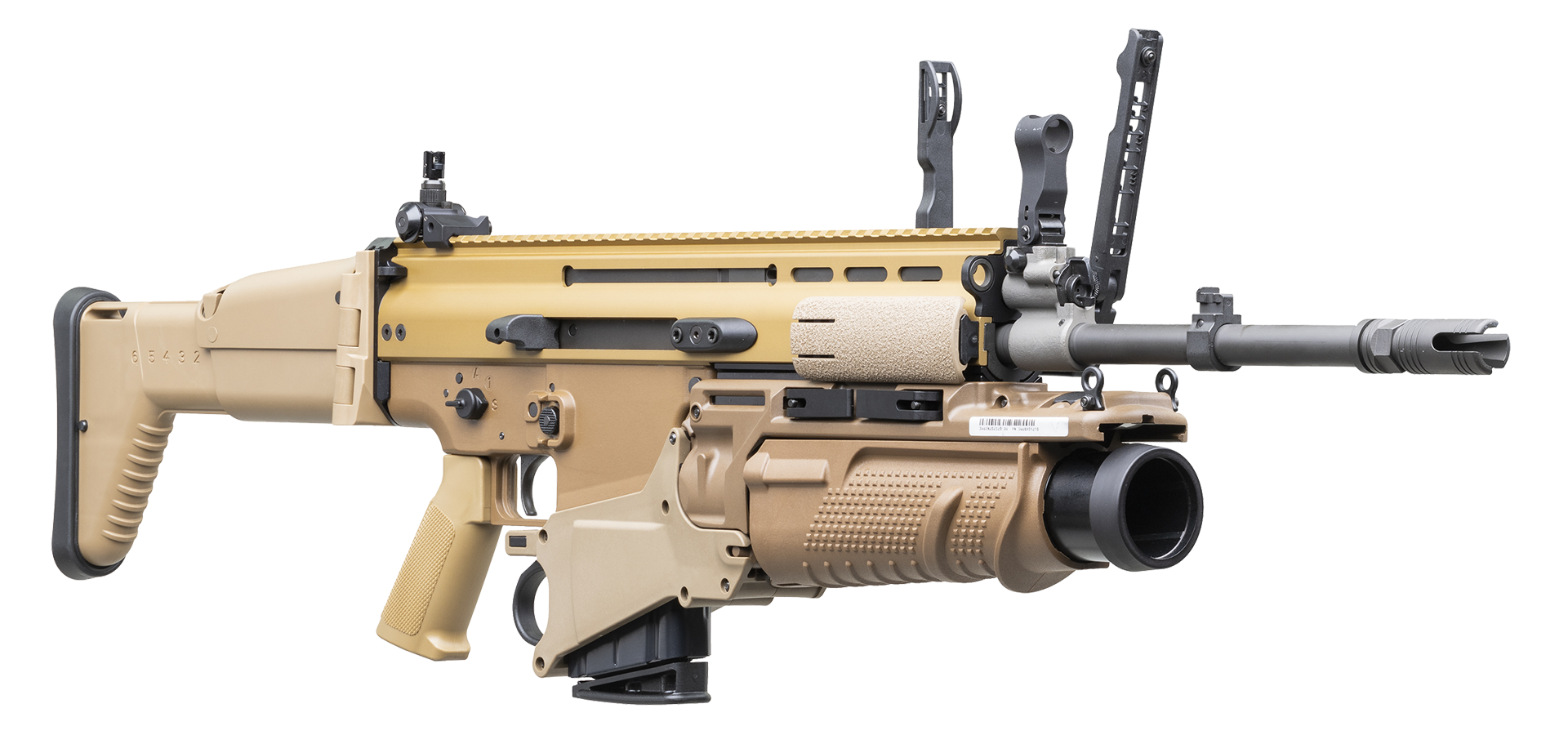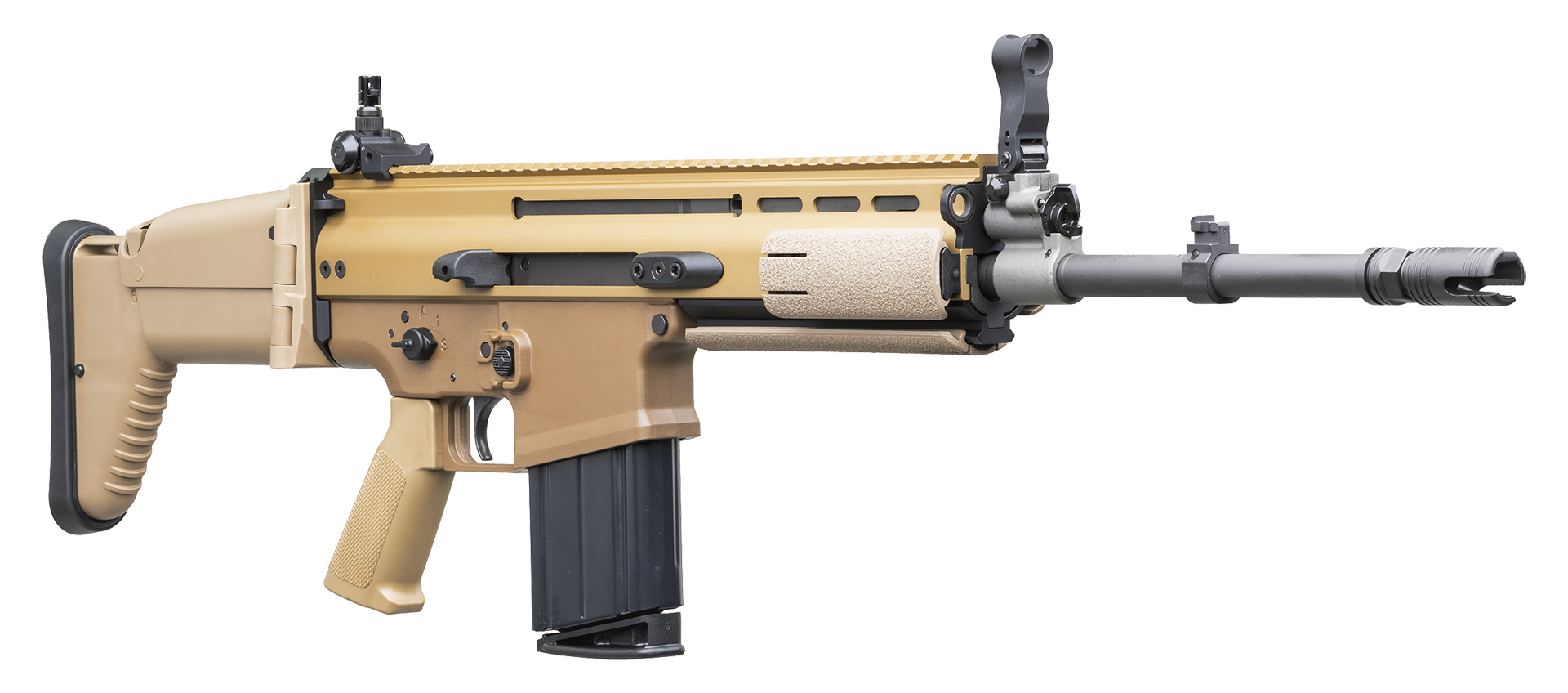 Mk2
The FN SCAR®-H Mk2 STD assault rifle is chambered in 7.62x51mm NATO calibre and is available with barrels of various lengths (13" or 16") . These barrels are interchangeable in less than 5 minutes.
All FN SCAR®-H variants are proposed with:
semi-auto only or selective fire capabilities
reversible, reciprocating or non-reciprocating, curved cocking handle
Picatinny type rails at the 3, 6, 9 and 12 o'clock positions
wide range of add-ons fully tested and qualified by FN Herstal.
The FN SCAR®-H Mk2 assault rifle can be fitted with a 40mm FN40GL®-H Mk2 grenade launcher that quickly attaches to the lower rail of the rifle for additional firepower, and an FN® FCU Mk3 fire control unit that increases hit probability of 40mm grenades, night and day.
Tested and used by the most demanding combat units worldwide

Semi-auto or semi-auto/full auto

Various barrel lengths available (13″ or 16″)

Comes standard with a foldable, adjustable buttstock (concave butt plate) allowing 2-position cheek rest height adjustment and 6-position length adjustment

Additional buttstock configurations available:

Foldable, adjustable buttstock (convex butt plate)
Fixed, adjustable buttstock (concave butt plate)
Foldable, adjustable offset buttstock for use with visor helmet
Telescopic buttstock

Picatinny type rails at the 3, 6, 9 and 12 o'clock positions
Flip-up mechanical sights

High parts commonality and similar operator and armourer training throughout the FN SCAR® family resulting in minimized training time and maintenance costs

Additional RFID tag and/or FN Smartcore® shot counter for improved small arms management

FN® Expert available for basic marksmanship and tactical training

A wide range of accessories and ammunition available