FN SCAR®-H PR
Precision Rifle (7.62mm cal)
Rapid and accurate fire at long and close ranges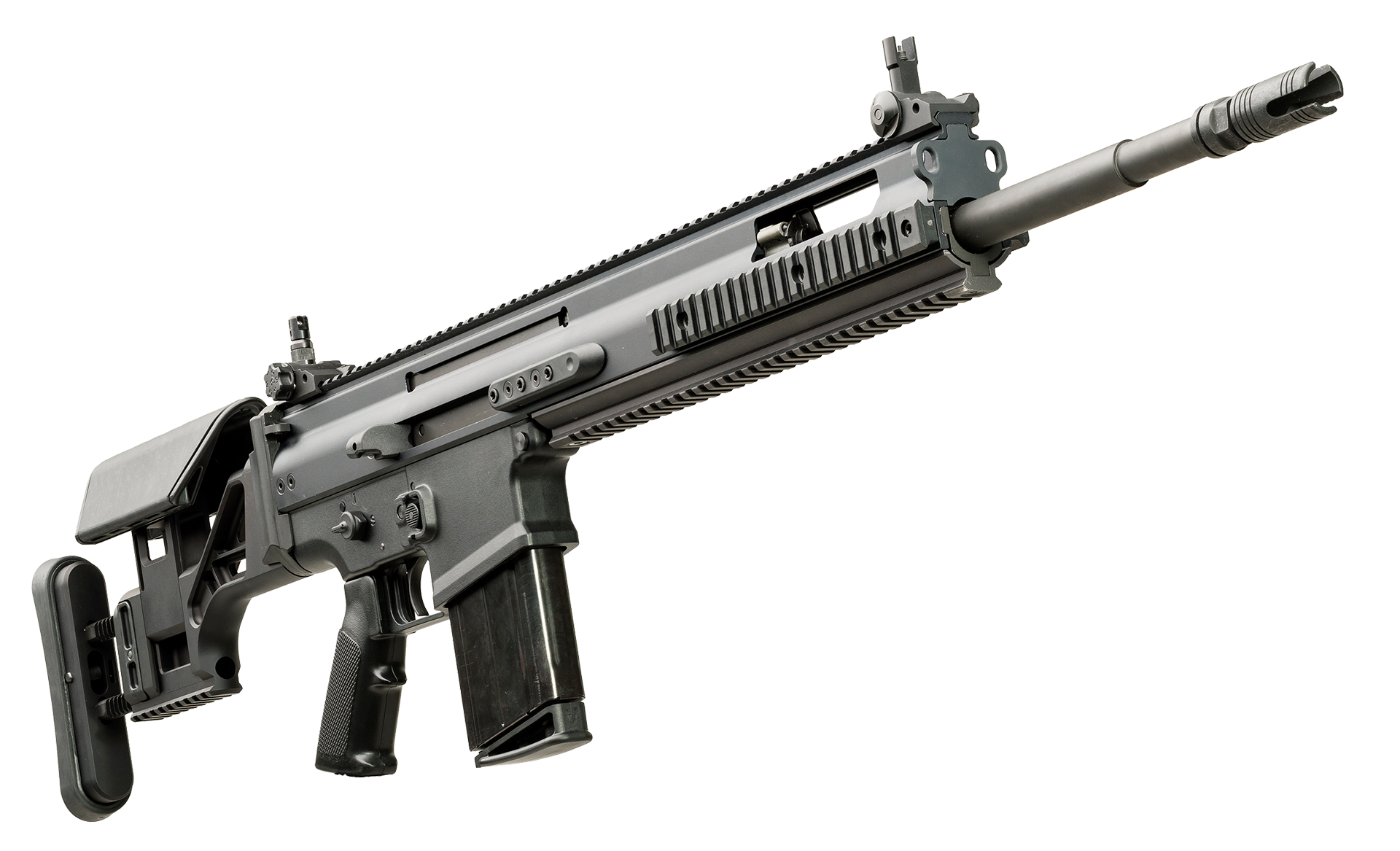 PR
The FN SCAR®-H PR are highly accurate semi-auto or selective fire precision rifles for designated marksmen or sniper teams. It is durable yet lightweight, and guarantees rapid and accurate fire at long and close ranges.
All FN SCAR®-H PR variants are proposed with:
semi-auto only or selective fire capabilities
foldable, adjustable buttstock allowing length of pull (6 positions) and cheek piece adjustments (2 positions) – PR model
or fixed sniper type buttstock allowing 10-position length adjustment and 8-position cheek piece adjustment – TPR model
reciprocating cocking handle
Picatinny type rails at the 3, 6, 9 and 12 o'clock positions
The FN SCAR®-H PR/TPR precision rifles accept the FN Elity® ballistic calculator.
Utilizes the proven operating system and modular architecture found in the FN SCAR® family

Two stage match grade trigger

Long one-piece top MIL-STD-1913 Picatinny type rail allows in-line mounting of telescopic sight and night vision optics
Lower and lateral MIL-STD-1913 Picatinny type rails

Flip-up mechanical sights

Full range of accessories and ammunition available

Additional RFID tag and/or FN SmartCore® shot counter for improved small arms management available