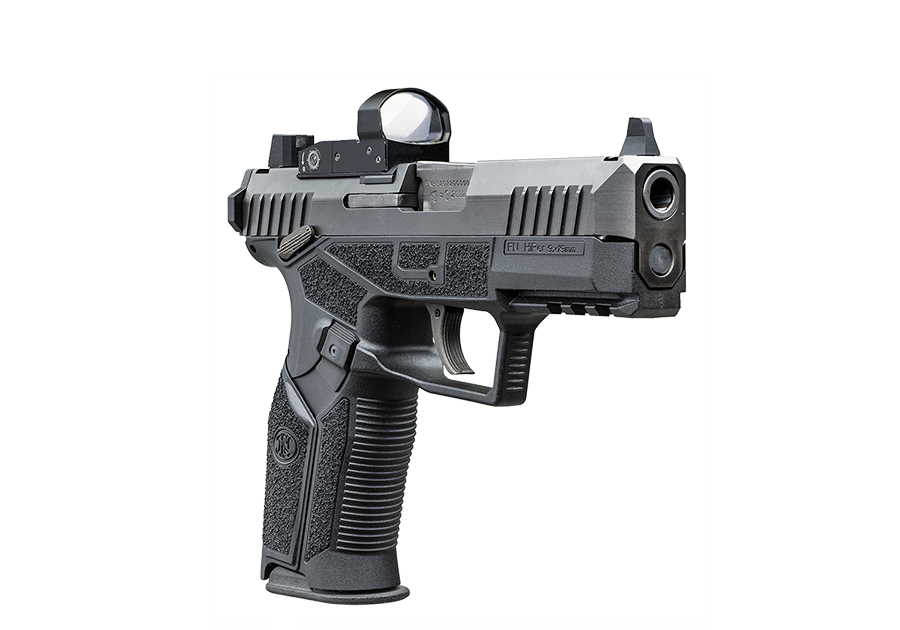 FN HiPer® with optional mini red dot sight and tactical locking plate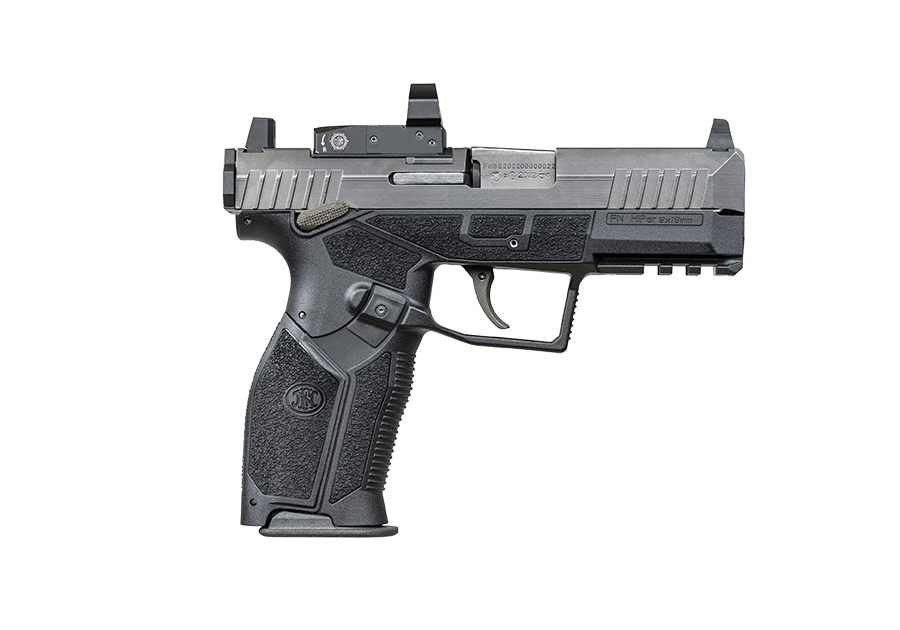 FN HiPer® with optional mini red dot sight and tactical locking plate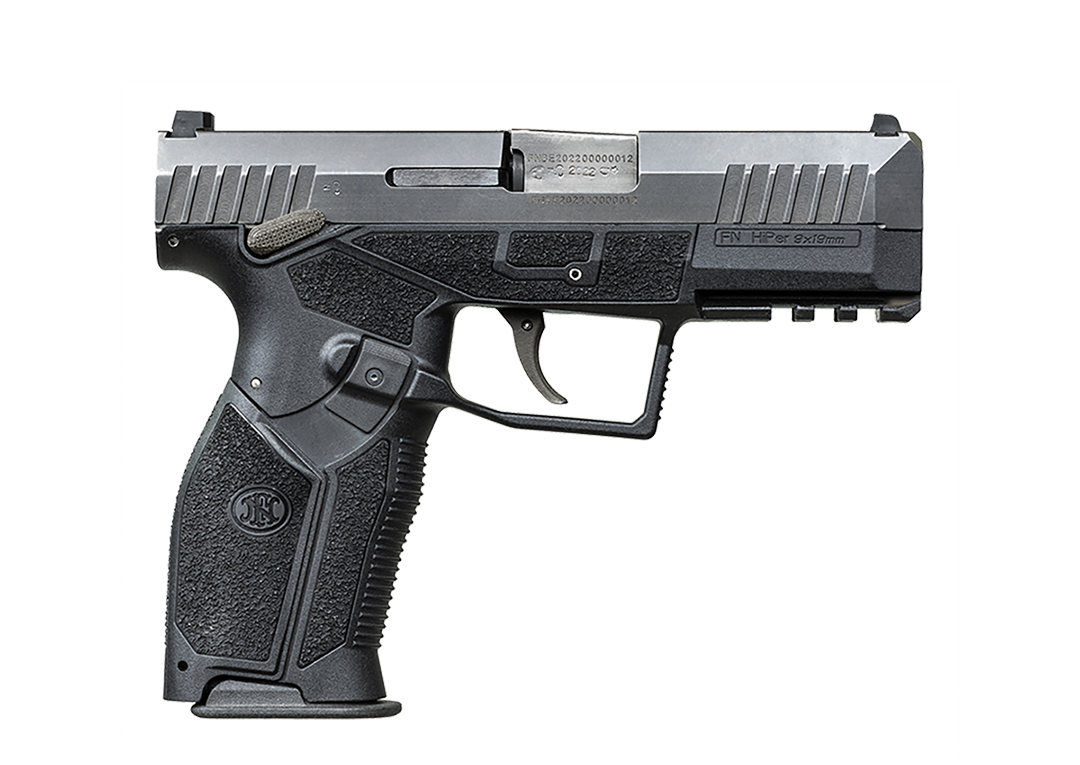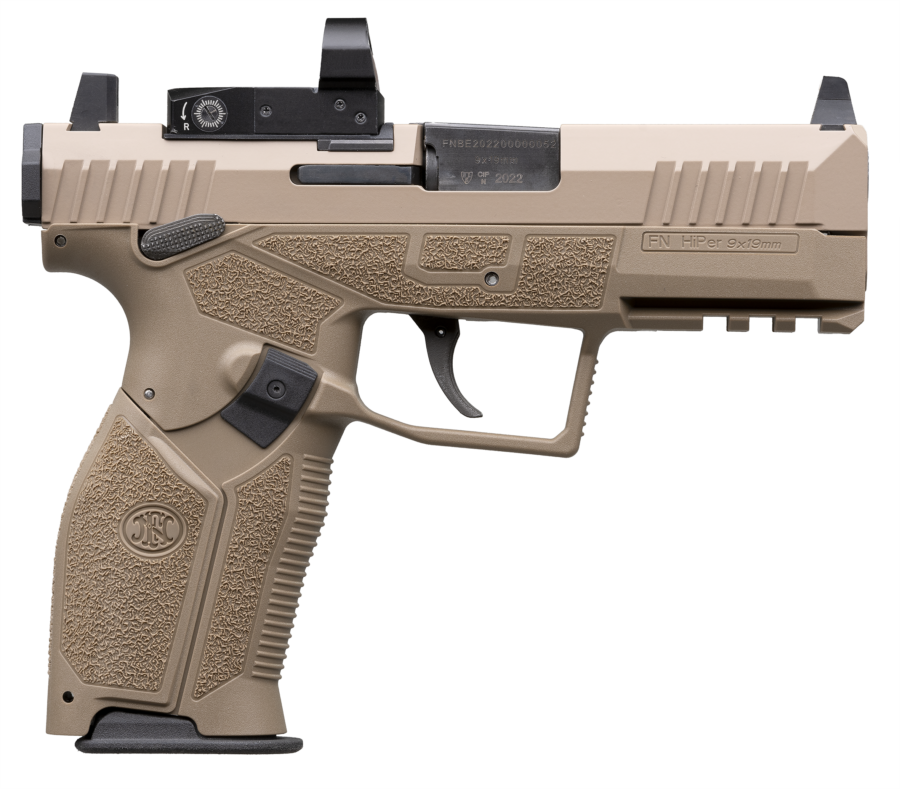 FN HiPer® MRD (FDE colour), with optional mini red dot sight and tactical locking plate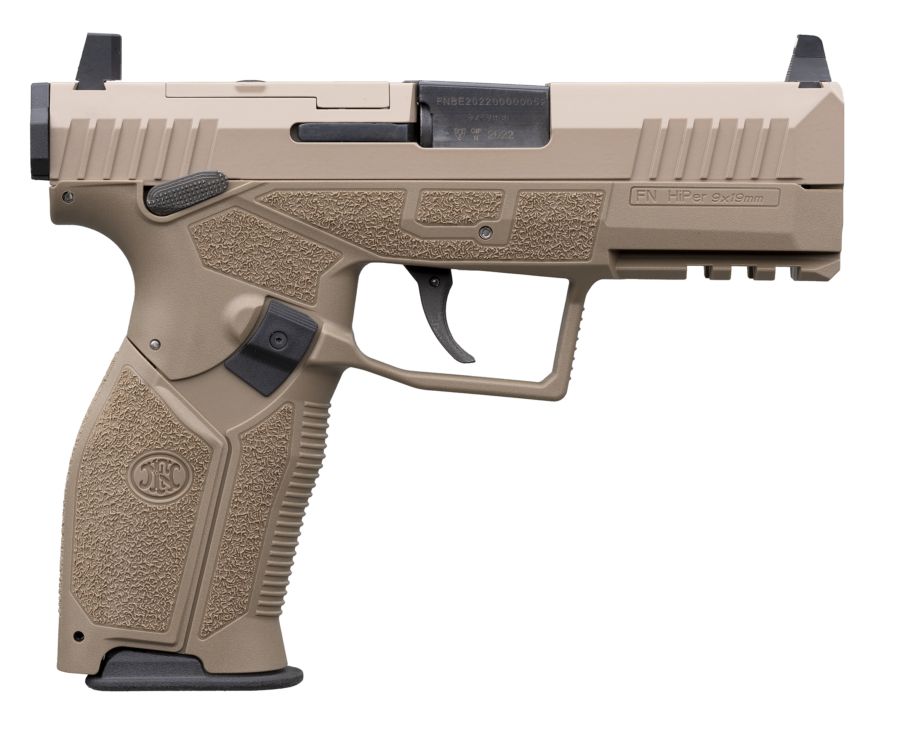 FN HiPer® MRD (FDE colour)
HP
FN Herstal's brand-new 9x19mm FN HiPer® combines in a single handgun utmost ergonomics, reliability and safety.
Fully designed, developed and manufactured by FN Herstal, it brings together the best globally proven solutions and a package of innovative patented FN features.
The FN HiPer® is the perfect choice for both Armed Forces and Law Enforcement.
Fully designed and manufactured in Belgium

Many innovative patented FN features

Improved ergonomics:

extremely comfortable handle
newly-designed, fully ambidextrous magazine catch
unique slide catch location
three interchangeable ergonomic grip covers
many grip surfaces and retention grooves
low bore axis

High reliability in harsh conditions:

innovative architecture and design based on a chassis concept
Optimal safety:

can be disassembled without pulling the trigger

Fully polymer magazine with lateral round indicator

Available in Black or Flat Dark Earth