FN EVOLYS® 5.56
ULTRALIGHT MACHINE GUN
Fires like a machine gun, handles like a rifle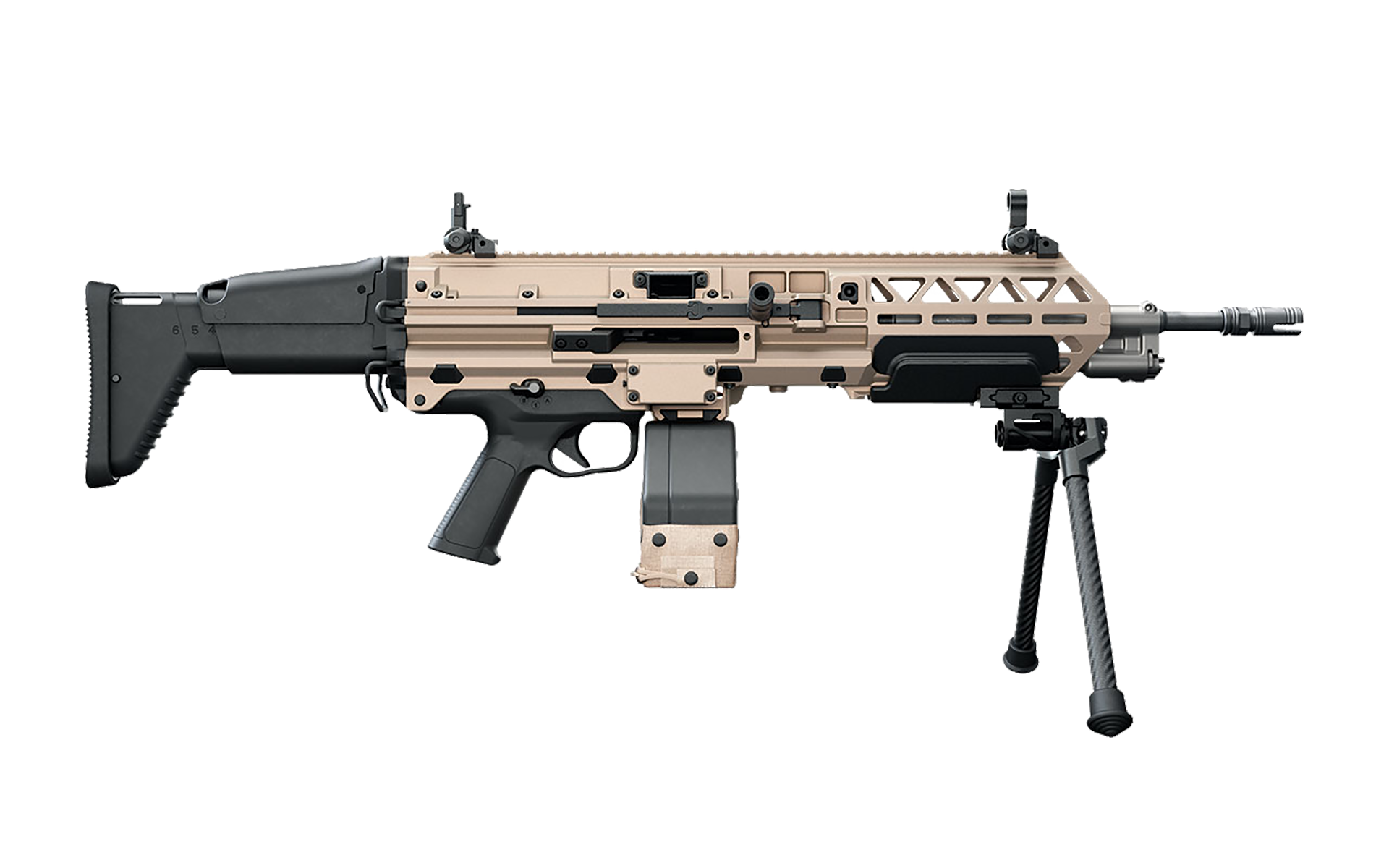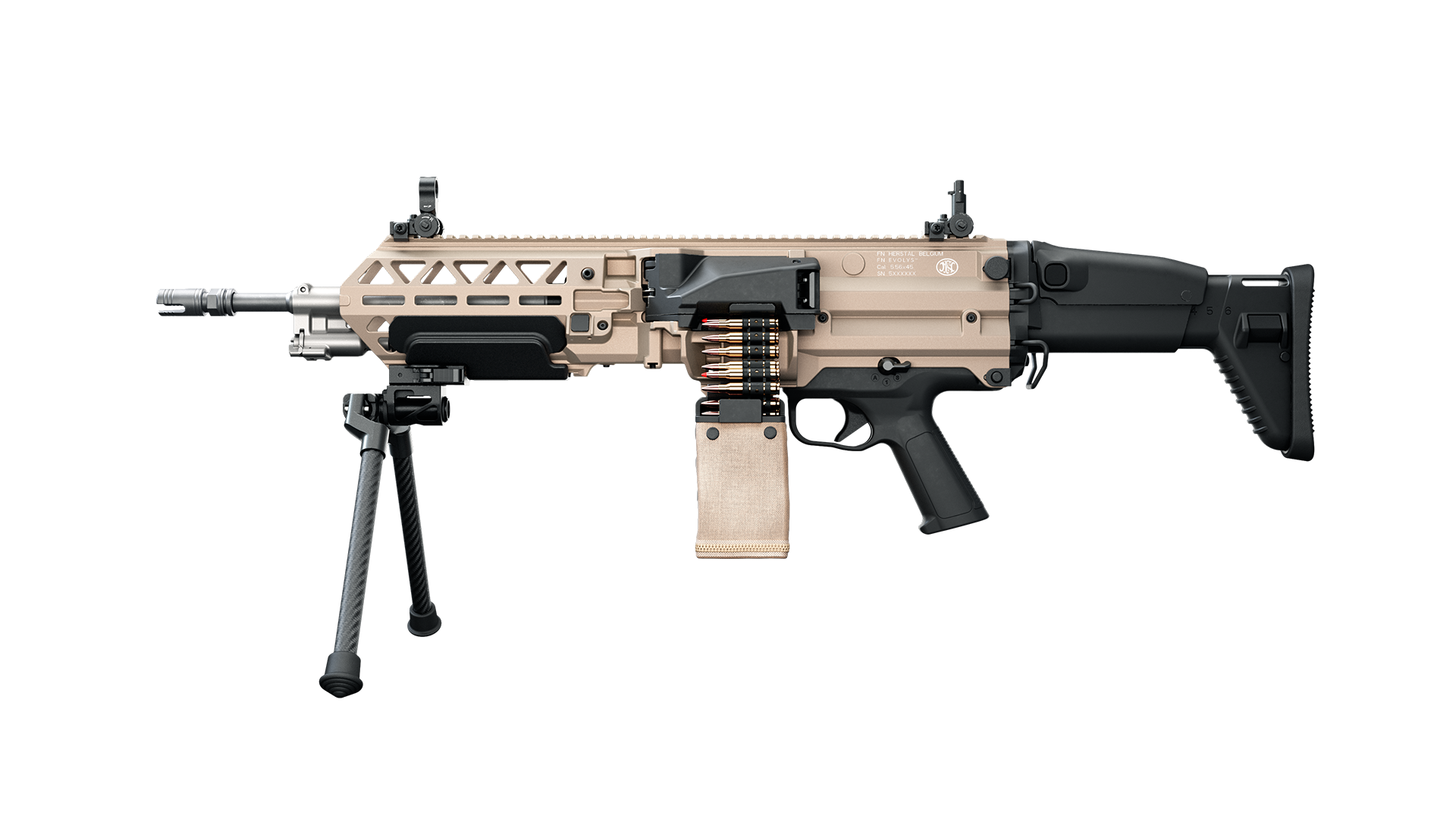 5.56
The brand new FN EVOLYS® Ultralight Machine Gun combines the firing capabilities of a belt-fed machine gun with ergonomics and balance similar to an assault rifle, and complements the existing FN machine gun portfolio. The FN EVOLYS® has been developed in two calibres, 5.56x45mm NATO and 7.62x51mm NATO.
The FN EVOLYS® 5.56, with a weight of approx. 5.5 kilos, is much lighter than current reference machine guns.
Innovative and unique architecture, including patented lateral feed mechanism:

A one-piece long top rail enables mounting a combination of various in-line optics such as day and night sights together, or magnifiers for instance, without removing the iron sights.
Automatic repositioning of the belt onto the feed tray
Automatic last link ejection

Reduced weight compared to in-service machine guns

Full and semi-auto capabilities
Extremely reliable, comfortable and stable

Optimized for sustained fire, also with sound suppressor
A full range of accessories and ammunition are proposed with the FN EVOLYS® 5.56.