FN Herstal hosted the European Armament Representatives
The European armament ecosystem was hosted by FN Herstal during a high-level visit last October. The SERA (Session Européenne des Responsables de l'Armement or European Session for Armament Representatives) is an executive level yearly exchange program between European representatives of governments, industry, academia and other stakeholders. It is organized by the French Institute for Higher Studies on National Defence.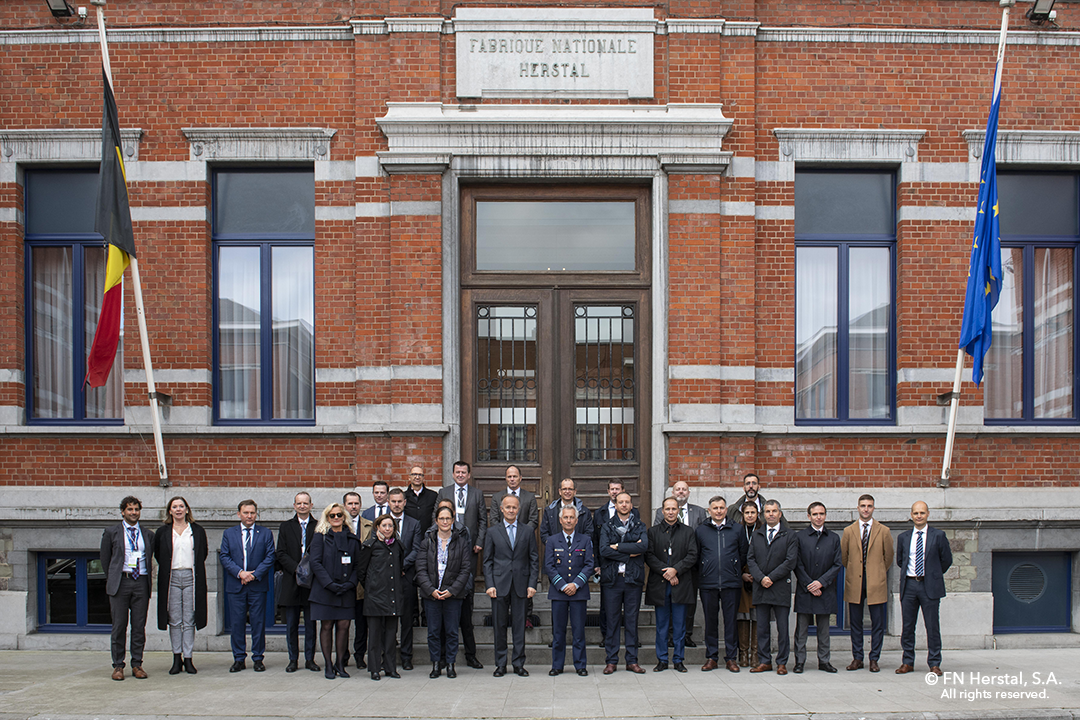 This year, the members of SERA had the opportunity to spend one week in Belgium. FN Herstal hosted them for a day to show how it contributes towards the building of a stronger European Defence Industrial and Technological Base. FN Herstal displayed its cutting-edge technology both in production, with the development of its industry 4.0 capability, and in its products, with the latest developments in the Dismounted Weapon Systems and Integrated Weapon Systems product ranges.
The main theme of this year being export control, FN Herstal's Export Control Officer highlighted the challenges, risks and opportunities of compliance within a European framework.  The specific topic of data stored on cloud servers located in different countries illustrated the challenge faced by defence industries, as no common policy exists on "data export control" within the European Union.
Overall, the visitors had an informative day and FN Herstal reinforced its relationship with the European defense ecosystem which is key to developing the capabilities of tomorrow.
"The week organized by the Belgian Defence in the framework of the 32nd European Session for Armament Representatives marked for us the resumption of this session after more than a year of interruption. The different visits, including the one to FN Herstal in Liège, were complementary to the conferences and group work on the topic chosen for the year 2021: "European defence and exports within a shifting world order: how to proceed to build a strong EDTIB*?"
On behalf of the SERA 32 audience, I would like to underline the professionalism of the management and all the employees of the different departments of FN Herstal. They all gave us a remarkable welcome. Through the numerous presentations organized on the site, we were able to appreciate the extent of FN Herstal's know-how, a company that directly participates in the dynamism of the Belgian defense industrial base."
Major Alexandre – Project Officer for the European Affairs to the "Institut des Hautes Etudes de Défense Nationale " (French Institute for Higher Studies on National Defence).
*EU's Defence Technological and Industrial Base