You couldn't make it to DSEI or to MILIPOL?
These were the highlights on the FN booths
After an 18-month interruption of nearly all trade shows worldwide, DSEI and MILIPOL, two major trade fairs in Defence and Security, took place respectively in London and Paris. A great opportunity for FN Herstal to unveil its brand-new developments.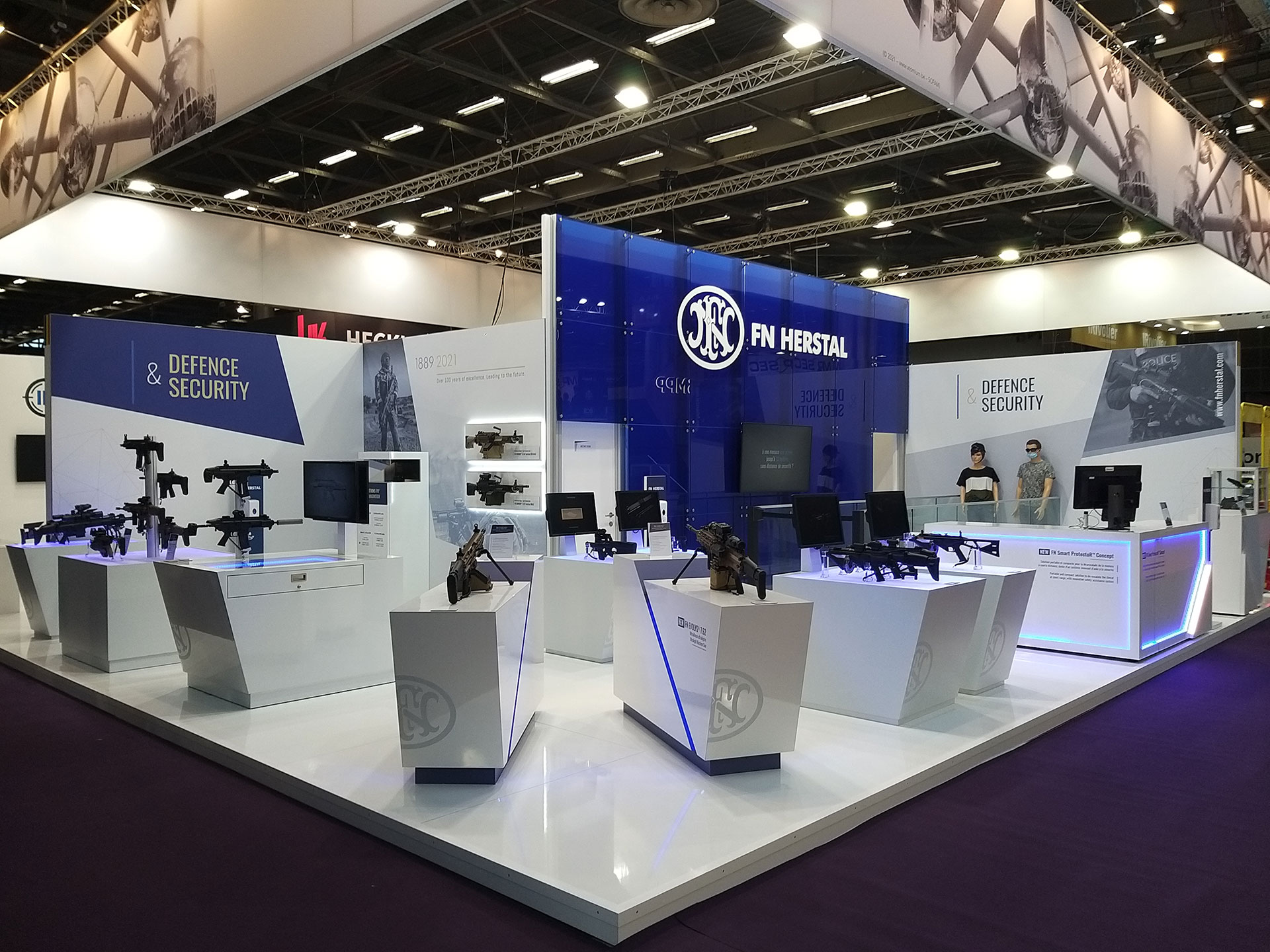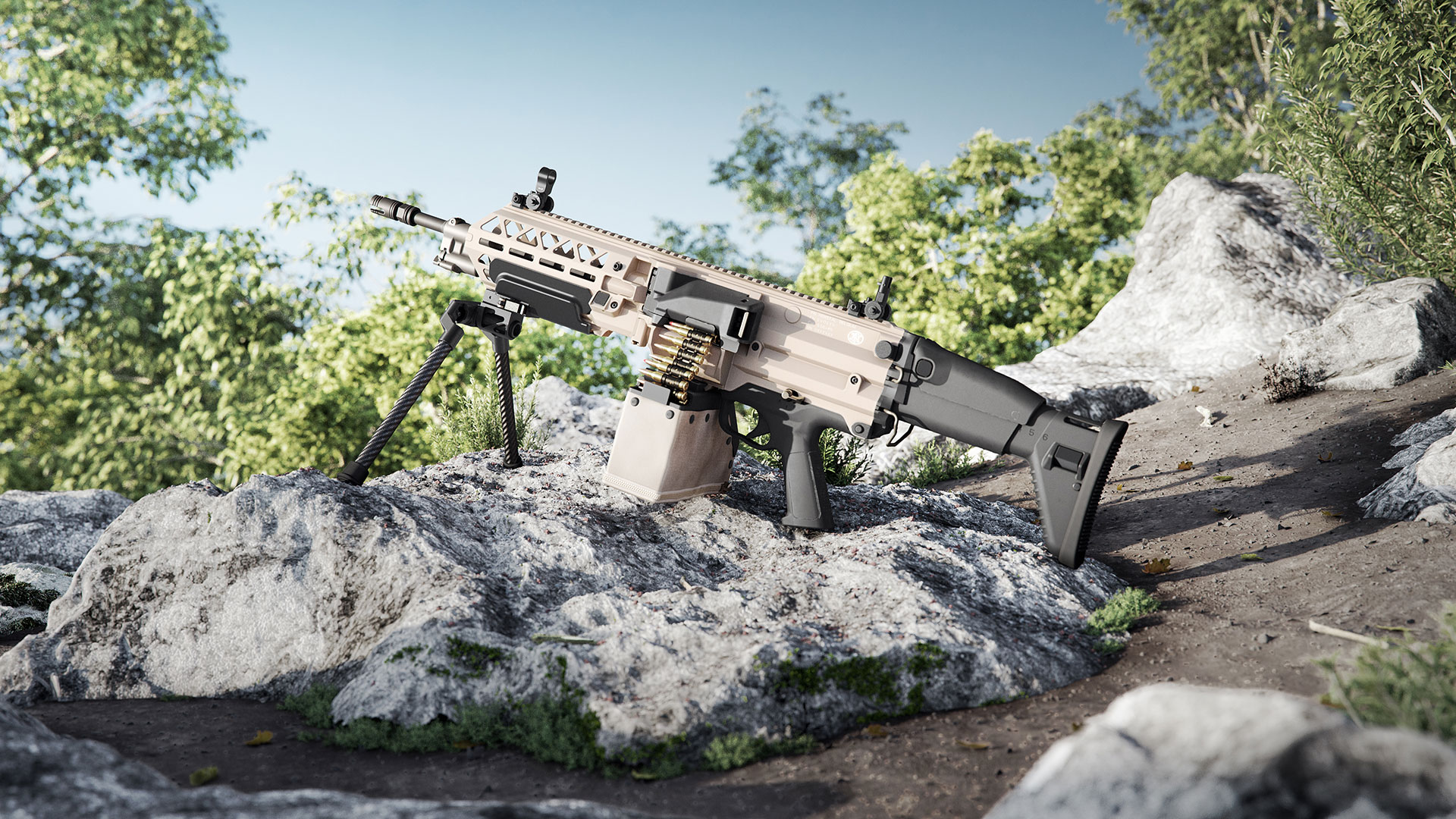 Ultralight Machine Gun
FN EVOLYS™
DSEI international was the first opportunity for people to get hands-on with the new FN EVOLYS™ ultralight machine gun. As expected, it generated much attention and interest from trade visitors and media. This revolutionary new design combines the firepower and endurance of a true machine gun with the ergonomics of an assault rifle.
Watch the interview of Nicolas de Gottal, VP Commercial FN Herstal, on FN Herstal booth at DSEI:
Airborne Integrated Weapon Systems
FN® Airborne Extended Digital Suite
FN Herstal also unveiled exciting new developments in integrated weapon systems for both airborne, land and sea applications. In particular, the new FN® Airborne Extended Digital Suite further enhances combat capabilities of rotary- and fixed-wing airborne platforms by integrating high-performance equipment such as laser guided and/or unguided rockets from Thales, digital machine gun pods from FN Herstal and EO/IR systems from Safran.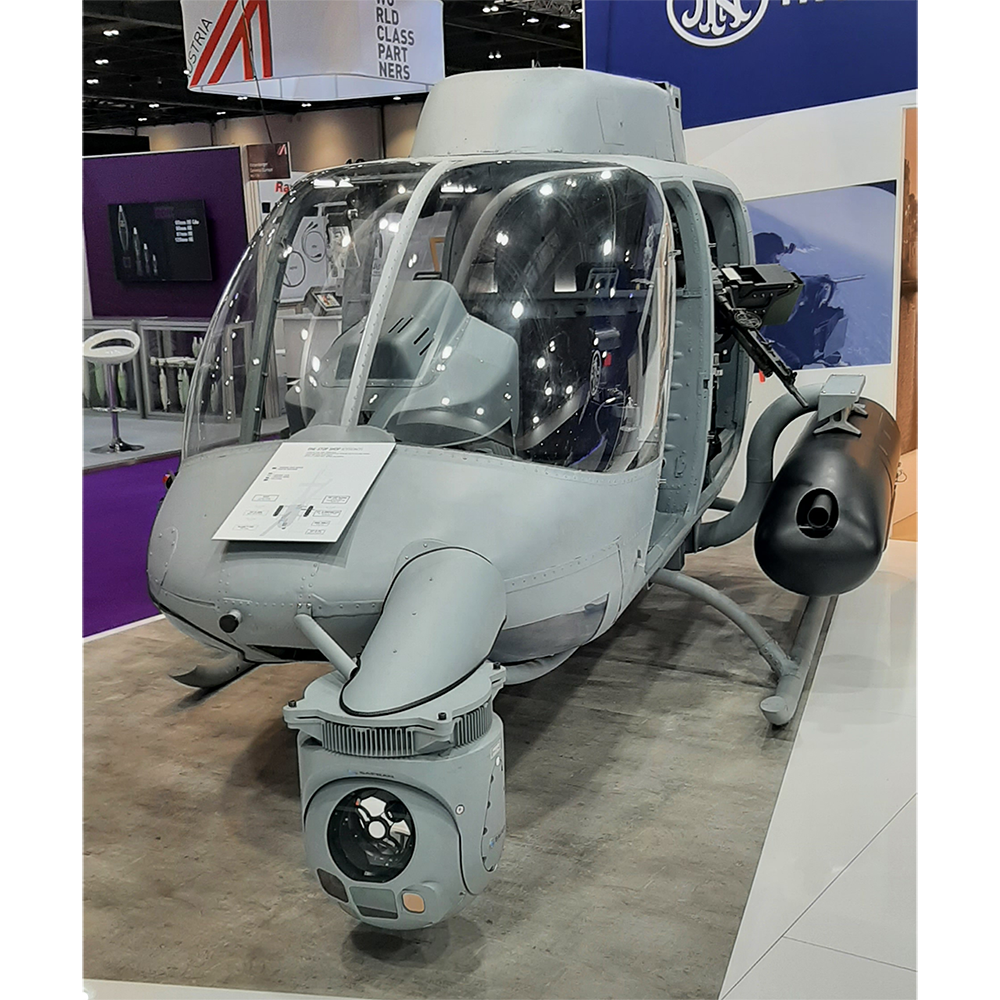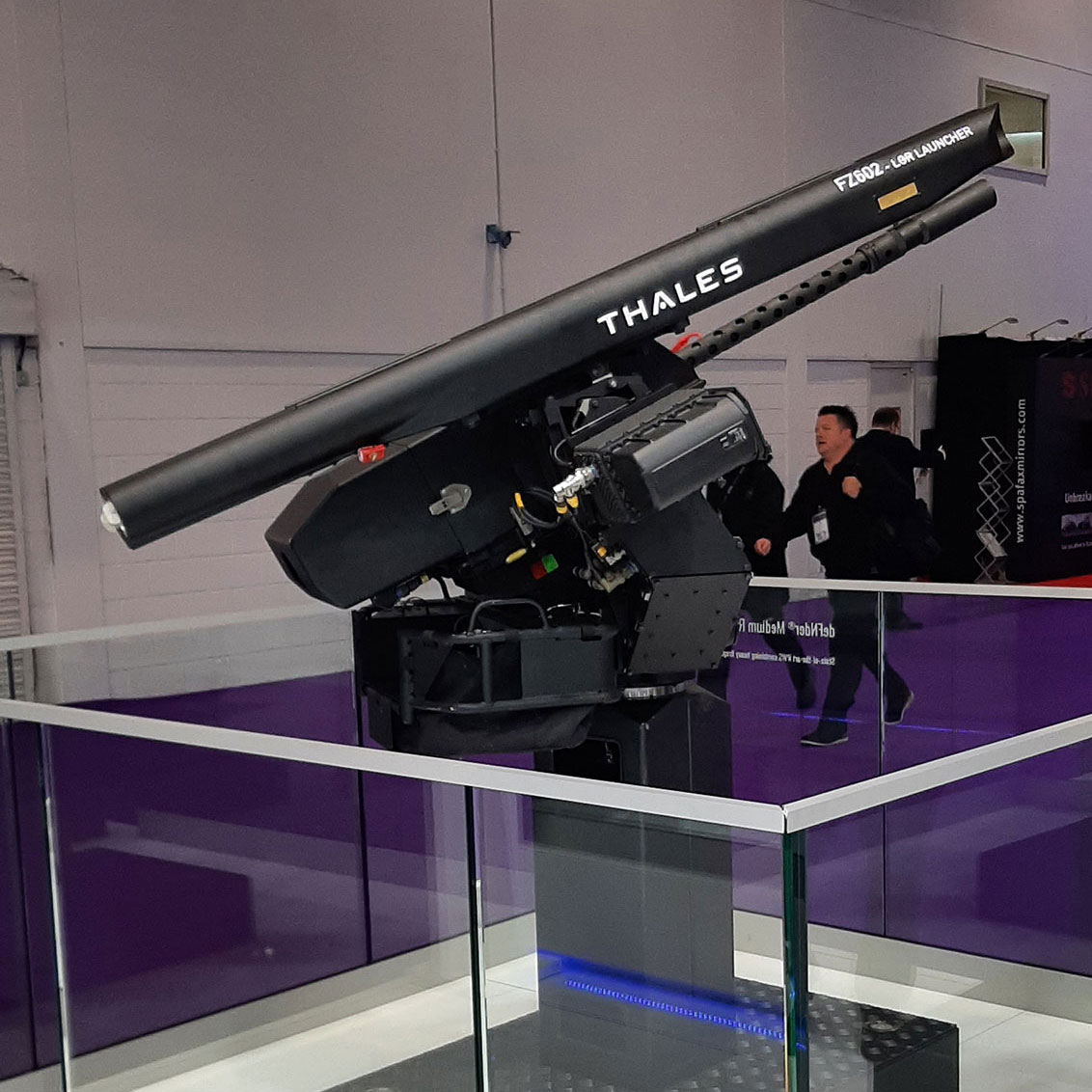 Remote Weapon Station
deFNder® Medium
A proof of concept could also be seen to illustrate the complementarity between FN machine guns and Thales Belgium guided and unguided rockets on the deFNder® Medium remote weapon station for a broader spectrum of ground-to-ground applications.
Less Lethal
FN 303® Tactical
Less Lethal was the highlight of FN Herstal's booth at MILIPOL Paris trade fair.
The new FN 303® Tactical less lethal system is derived from the well-known FN 303®, now Mk2, and integrates feedback based on years of operational experience from long-time end users, such as police teams, special intervention units, prison guards, border guards, VIP, and security teams.
Definitely more compact and highly modular, the FN 303® Tactical is the perfect solution for missions at close range (0-50m) and in confined areas when use of lethal force must be avoided.
As far as modularity is concerned, the user has the choice between different buttstock types, pistol grips, optical sights and accessories.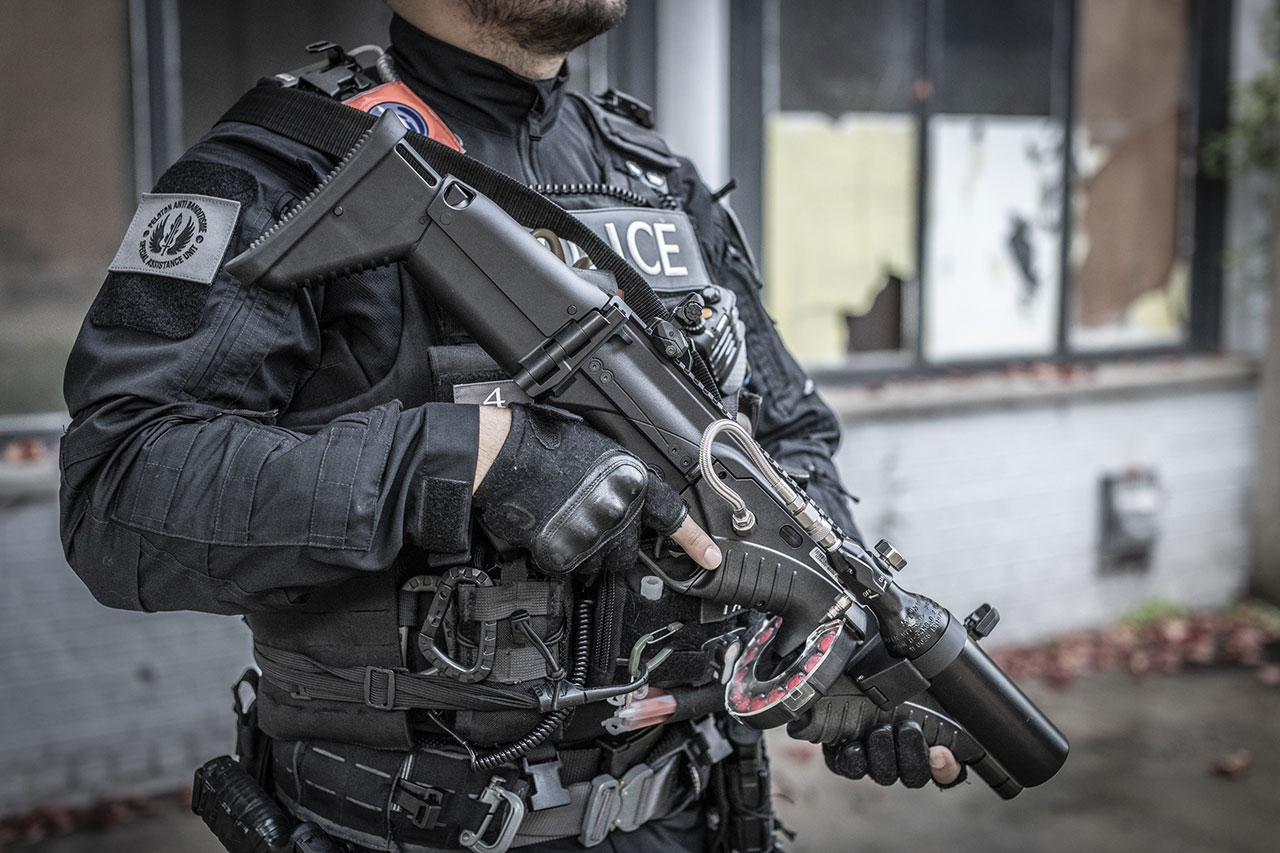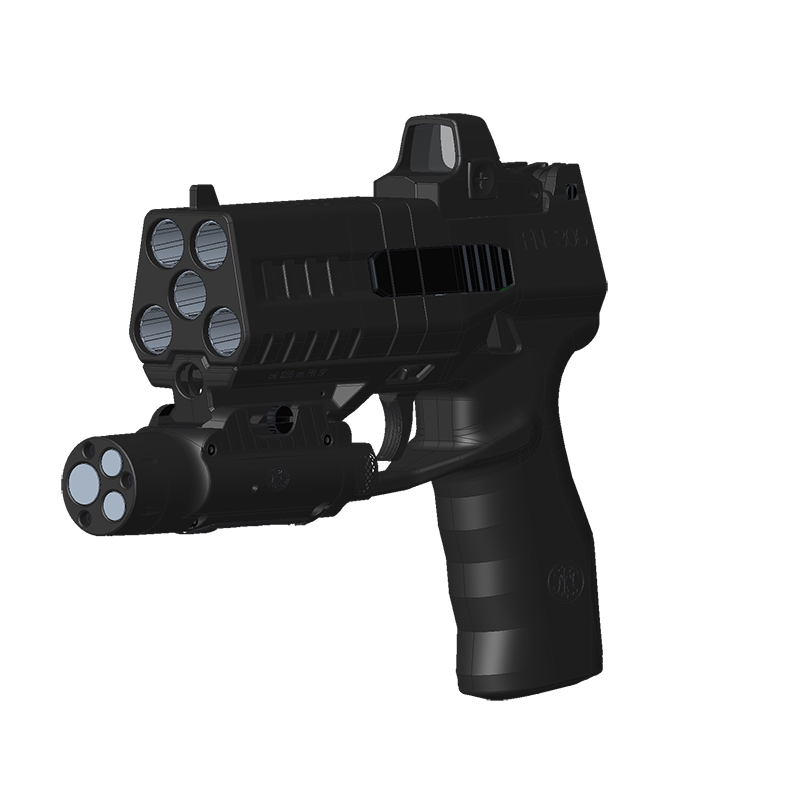 Less Lethal Concept
FN Smart ProtectoR™
Determined to expand its Less Lethal offering, FN Herstal presented a totally innovative new concept, the FN Smart ProtectoR™,  for the first time at MILIPOL Paris.
Combining operational effectiveness and enhanced safety the FN Smart ProtectoR™ provides a credible alternative to less lethal systems such as rubber ball launchers and electroshock handguns for short and very short-range engagements (0-10m). Visitors had the opportunity to test the concept, either via a VR experience or a simulated shooting experience.
Watch the interview of Thierry Jacobs, VP Marketing & Strategic Analysis & Relations FN Herstal, on FN Herstal booth at MILIPOL: