FN Five-seveN® Mk3 MRD
Handgun
The ultimate combat handgun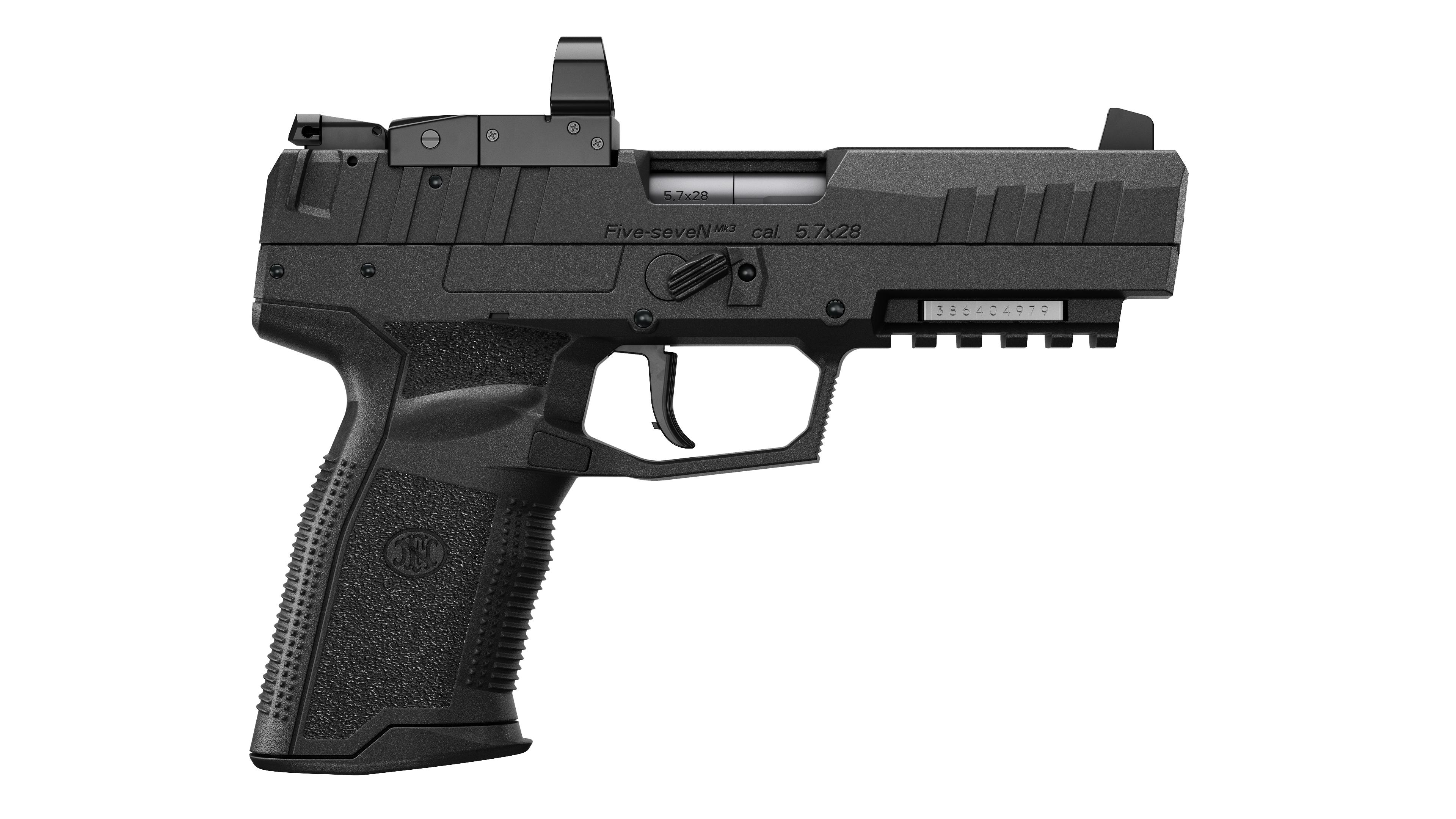 FN Five-seveN Mk3 MRD Pistol 5.7x28mm fitted with optional mini red dot sight
FN Five-seveN Mk3 MRD Pistol 5.7x28mm
FN Five-seveN® Mk3 MRD Pistol 5.7x28mm (FDE colour) fitted with optional mini red dot sight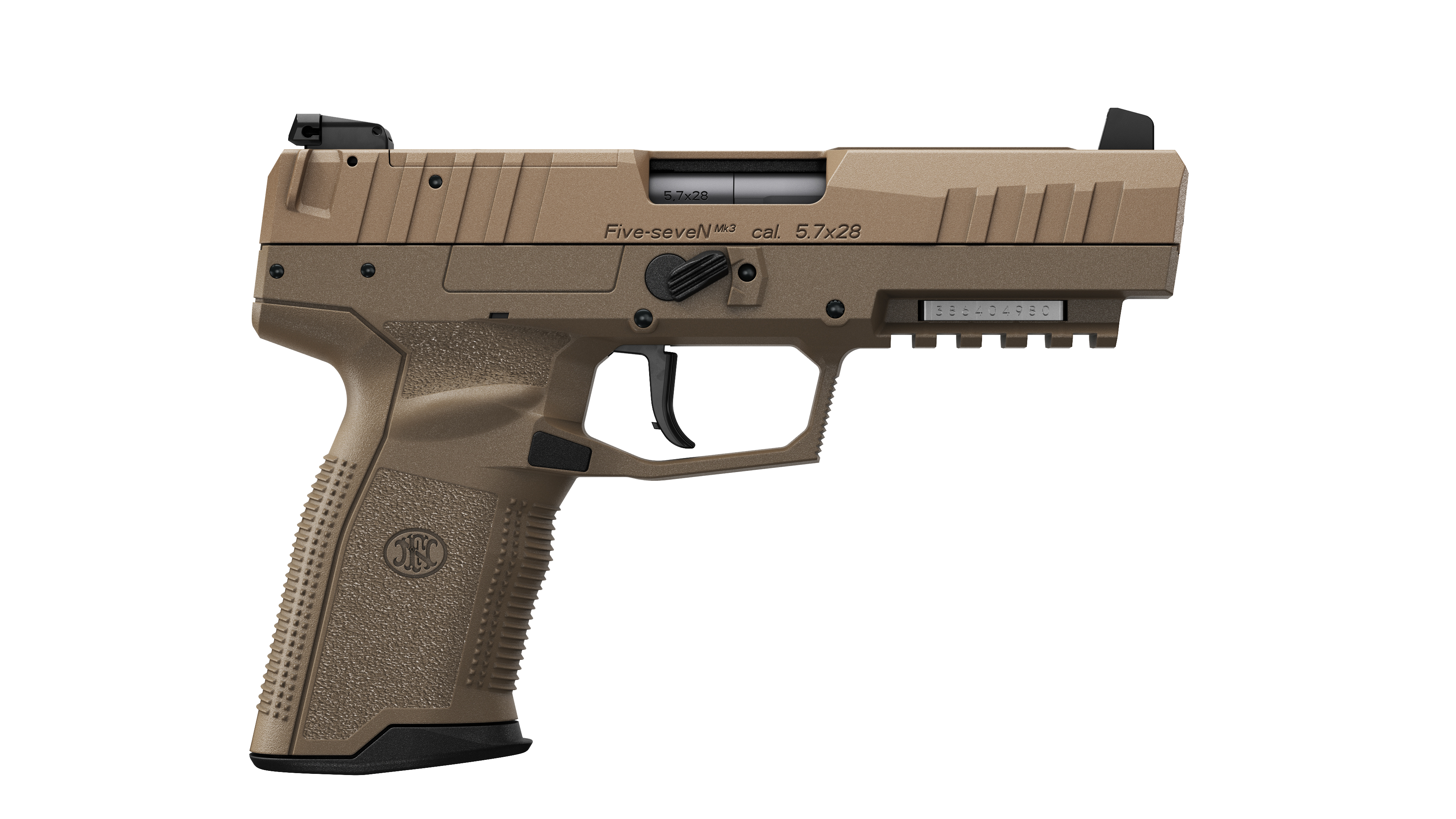 FN Five-seveN® Mk3 MRD Pistol 5.7x28mm (FDE colour)
MK3
The design of the FN Five-seveN® Mk3 MRD pistol has been fully revisited based on end user operational feedback to enhance ergonomics and usability without degrading the proven performance, reliability and efficiency of previous versions.
It comes standard with an FN® patented interface that accepts most commonly used mini red dot sights, and multisurfaced textures.
Together with the FN P90® submachine gun, the FN Five-seveN® Tactical Mk3 handgun and associated cartridge (recognised as NATO calibre) constitute the iconic FN® 5.7 Weapon System.
The FN Five-seveN® Tactical Mk3 pistol is extremely light with a high-capacity magazine.
A number of accessories fully tested and certified by FN Herstal are proposed with the FN Five-seveN® Tactical Mk3, as well as a full range of cartridges.
Military qualified by FN Herstal

Fires the 5.7x28mm NATO calibre cartridge

Low recoil, rapid target engagement

Short and light trigger pull

Adjustable height mechanical sights to allow co-witnessing
Multi-surfaced texture for perfect grip and faster follow-up shots

High magazine capacity (20 rounds)

Accepts most commonly used mini red dot sights

Available in Black or Flat Dark Earth